2018
Kopblok
Amsterdam, NL
Kopblok 0 forms the end of the first strip of housing in this developing urban structure. The Kopblok 0 project comprises of three building phases. The last phase, the head of the Kopblok development, is a closing point for the differing volumes of the buildings built earlier along the strip. The building is built in a "classical" manner above an underground car park:
– The plinth, a 6 metre high space, houses commercial functions, binding the Houthaven quay through the building to the road Haprandaweg. The plinth, with its arch structure, refers to the romantic possibilities, classical warmth and unique character of southern European historical precedents.
– The architrave, crowns the tower-like volume of the building.
– The shaft begins from the plinth with three widen storeys, before extending in a tower like volume above the architrave.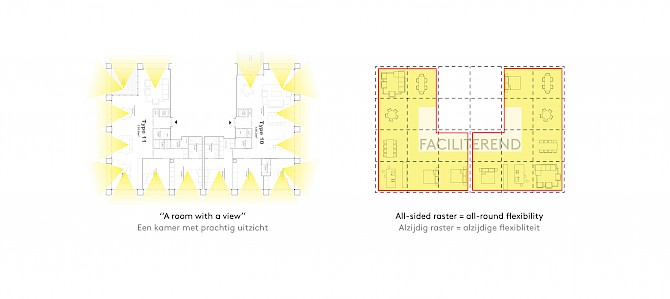 In this way, a differentiated pattern is achieved for the luxury apartments. The shaft is expressed through a subtle facade grid structure with deep window reveals and large glass surfaces, a strong building which is not directly legible as residential. The building consists of a volumetric and geometric ensemble, which forms the culmination of a collection of tall and short buildings built earlier on the narrow site.
As head of the plot, the building is visible on all sides, offering an ordered stone façade with large and deep glazed openings that frame views of the city and its harbours. The golden yellow hues and materiality of the façade strengthens the warm and intimate character of the building.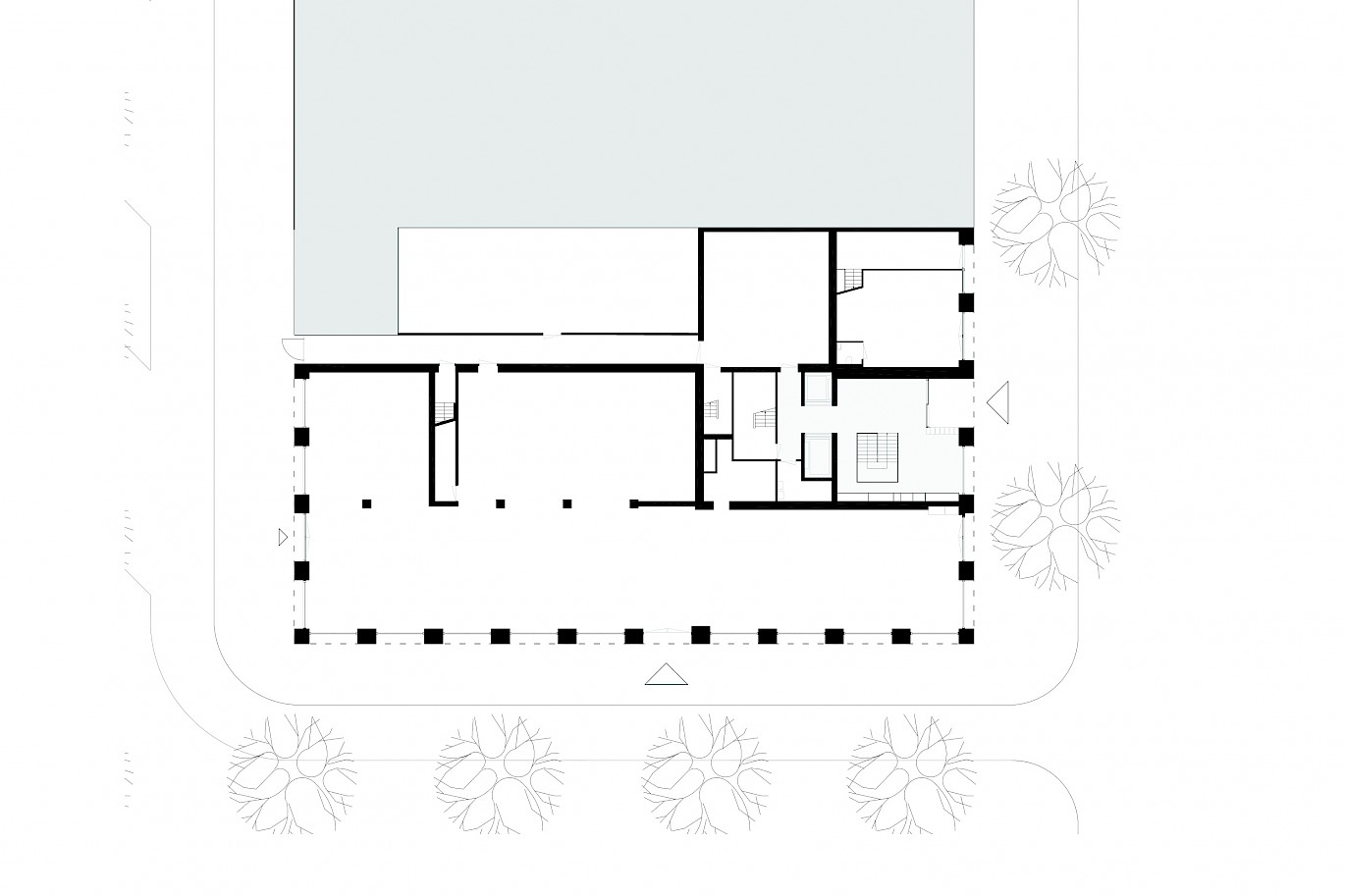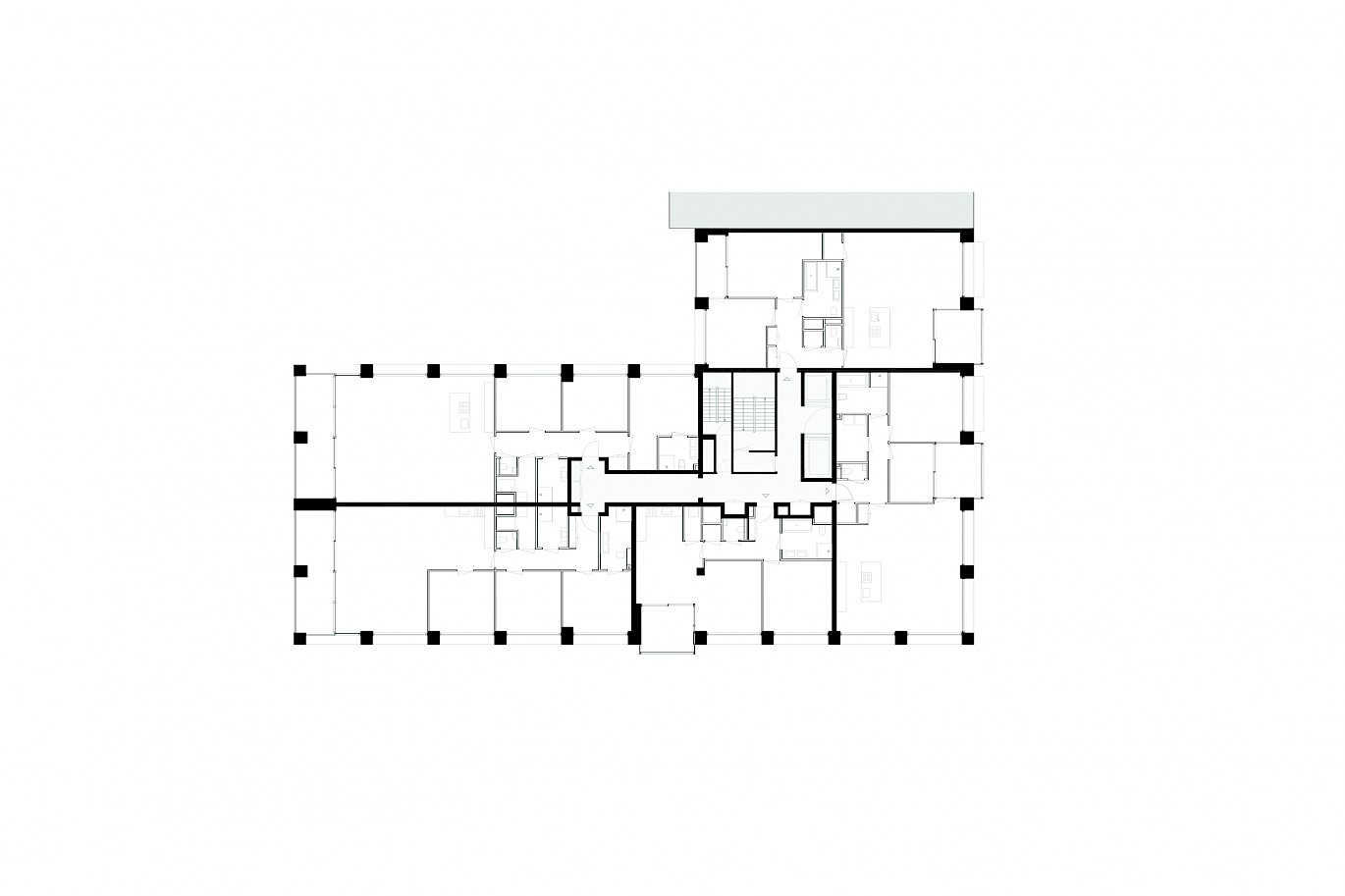 ---
Location: Houthaven Amsterdam, The Netherlands
Stage: under construction
Program: Housing, commercial groundfloor
Design Team: Casper de Heer, Ralph van Mameren, Maikel Super
Client: Synchroon
©Van Dongen- Koschuch